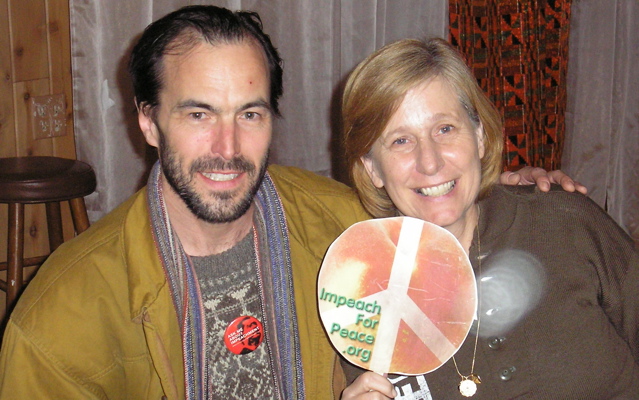 Just seconds later, after I teased Jodin about needing to "Push the button" to take a picture, Cindy smacked me over the head with my "Impeach for Peace" sign.
True!
We of ImpeachforPeaceorg could not have been happier with Ms. Sheehan's emphasis on impeachment as the only reasonable course of action in the current circumstances.
Now if only the peaceniks are listening!!!
And the Republicans, who have the most to lose as this horrible pResident continues to destroy what is left of their party's reputation.